Kambrian Corporation is an IT Value Added Reseller (VAR). Kambrian uses its expertise in licensing to assist customers in purchase and management of licenses, upgrade and maintenance plan. We take the complexity out of licensing and help manage the contract negotiation and renewal process. Post-sales, we assist with software asset management to ensure license compliance. Specifically, we assist our customers on the following to maximize their investment in software:
Selection of licensing program and upgrade and maintenance plan
Government and Education special pricing
Contract negotiation and renewal
Electronic software download and management
Product release and promotion information
Kambrian's 10 yr Anniversary Celebration
Diversity Supplier Certification
Federal Government CCR: WOSB (Woman-owned Small Business); EDWOSB (Economically-Disadvantaged Women-owned Small Business); SDB (Small Disadvantaged Business)
State of California: SBE (Small Business Enterprise)
CPUC (California Public Utilities Commission): WMBE (Woman and Minority-owned Business Enterprise) by Supplier Clearinghouse
METRO (or California Unified Certification Program): DBE (Disadvantaged Business Enterprise) for DoT; SBE (Small Business Enterprise)
County of Los Angeles: LSBE (Local Small Business Enterprise); CBE Program (Community Business Enterprise)
City of Los Angeles: SLB (Small Local Business)
SCMBDC (Southern California Minority Business Development Council): MBE (Minority Business Enterprise)
WBENC (Women's Business Enterprise Council): WBE (Woman Business Enterprise)
Current and Past Customers
Airforce
City of Los Angeles
County of Los Angeles
Granite Telecommunications
HP
IERCF (Inland Empire Regional Composting Facilities)
Inland Empire Utilities Agency
LAWA (Los Angeles World Airport)
METRO (Los Angeles County Metropolitan Transportation Authority)
MWD (Metropolitan Water District)
Navy
OCTA (Orange County Transportation Authority)
Bear Data
MTM Technologies
DuoBed
Eventmovers
Accenture
WECK LABS
Infinity Business Solutions
OA Technology Inc
San Gabriel Valley Water Company
Crater
TYCO
ICW
City of Lancaster
City of Rialto
Jacobs
VA (Veterans Affairs)
U.S. Aid
FCI
Long Beach Transit
Eastern Municipal Water
Stanislaus County Superior Court/li>
San Diego Airport
Las Virgines Municipal Water District
City of Montebello
TRCA
Epic Machines/li>
State of CA (DGS Dept)
NCTD (North County Transportation District) Inc
Golden State Water
MANAGEMENT
Cathy Hsieh, Founder and CEO
Prior to founding Kambrian Corporation, Cathy held a succession of global positions with Microsoft Corporation in channel development, public sector, licensing and pricing, and technical support for about ten years. She worked in both Redmond, Washington corporate headquarters and Beijing China regional office. Prior to Microsoft, Cathy spent three years in account management and project management positions with Honeywell International in its headquarters in Morristown, New Jersey. Her educational background includes a Bachelor of Science degree in Electrical Engineering from UCLA and an MBA from Cornell University.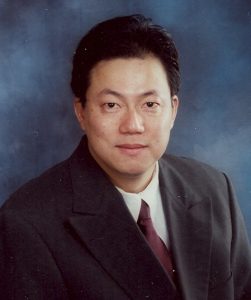 Henry Hsieh, Co-Founder and CFO 
Prior to founding Kambrian Corporation, Henry worked at Arthur Andersen as Manager, Corporate Finance, and at Chase Bank as Vice President, Analyst, Capital Markets, Fiduciary Services. Henry also worked as CFP at technology start-up. Henry is a CPA and an Attorney at Law with State Bar of California.
His educational background includes a Bachelor of Science degree in Business Administration and Master of Science degree in Accountancy from California State University, Los Angeles and a Juris Doctor from Southwestern University School of Law.
COMMUNITY INVOLVEMENT
Cathy Hsieh
Minority Business Enterprise Input Committee (MBEIC) Sponsor Committee Member
Asian Business Association-LA, Board of Directors 2013-2014
LA Forum 2013-2014 Chair
2012-2011 Senior Vice Chair  2011-2012
Vice Chair Woman Business Enterprise Council (WBEC)-West 2013-2014, 2012-2013, 2011-2012
OUR LINE CARD
Cabling (Inside Wiring): Kambrian Cabling Brochure
Check out our Cabling page for more information: Click Here