As IT budgets get tighter, the federal government is trying to do more with less. Kambrian can provide the necessary IT solutions that will enable the government to thrive in the face of rapidly evolving demands. With our customizable solutions and affordable government licensing options, federal government can reduce costs and complexities, increase productivity and operational efficiency, stay compliant and accountable, and keep sensitive citizen data safe.
Past Performances
Kambrian has provided hardware and software solutions to multiple government agencies as both a primary and sub contractor with multiple large System Integrators and defense contractor.
Contracting Vehicle:
GSA Schedule 70 Award # 47QTCA19D000A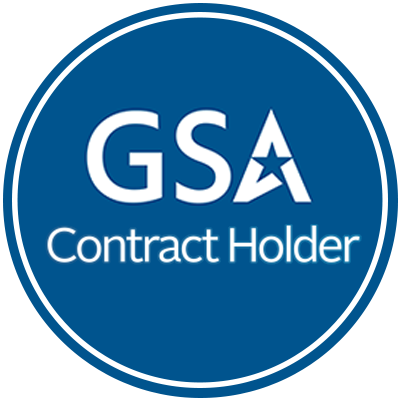 Small Business Certifications:
8a
WOSB (Woman-Owned Small Business)
SDB (Small Disadvantaged Business)
CAGE CODE: 5PEE6
EIN:

27-0730446
DUNS: 831603241
Sample Federal Agency customers:
Sample Contracts: 
NAVY NGEN
Department of ARMY ITES 3-H
Sample Systems Integrator customers:
Accenture Federal
Northrup Grumman Corporation
Federal Authorized Reseller
Please see our capability statement here:
Federal
For a more complete list of brands we offer to Federal Agencies, please see our Federal Line Card.